Bäckerei Boulangerie
Benjamin

A Passion for Traditional Artisan Bread
We are a small French-German artisan bakery in the heart of Tokyo using only traditional methods and natural ingredients. All our bread is made with sourdough and long fermentation. Everything is made in-house. Everything is clean label. No industrial methods. No convenience products. No additives.

The bakery has moved to 1F Nihonbashi Hamacho 2-1-5, Chuo-ku, Tokyo 103-0007.
Concept
Visit our concept page to learn about our philosophy, artisanship, production methods and ingredients and how they are different from production methods commonly used today.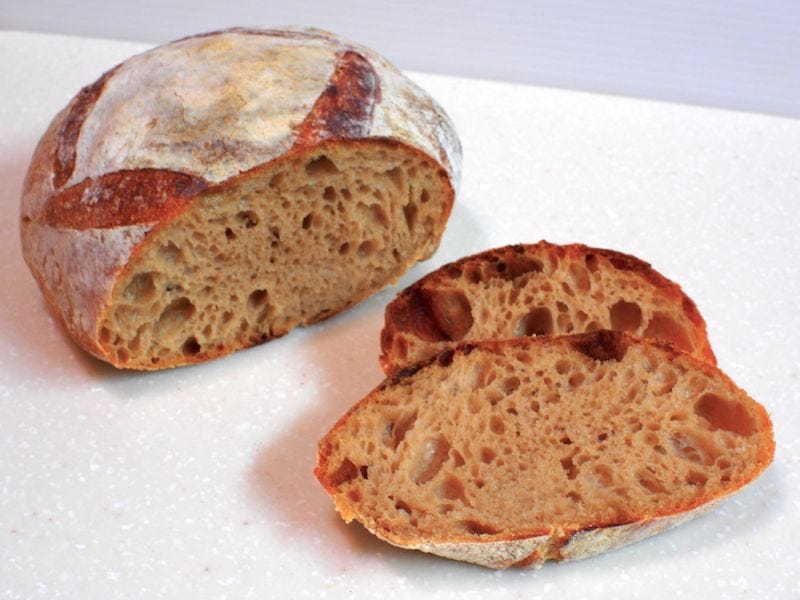 Our Bread
Visit our bread page to learn about our artisan breads, bread rolls, pretzels and pastries, their ingredients and how they are made. And if you don't see what you're looking for, we accept custom orders, too.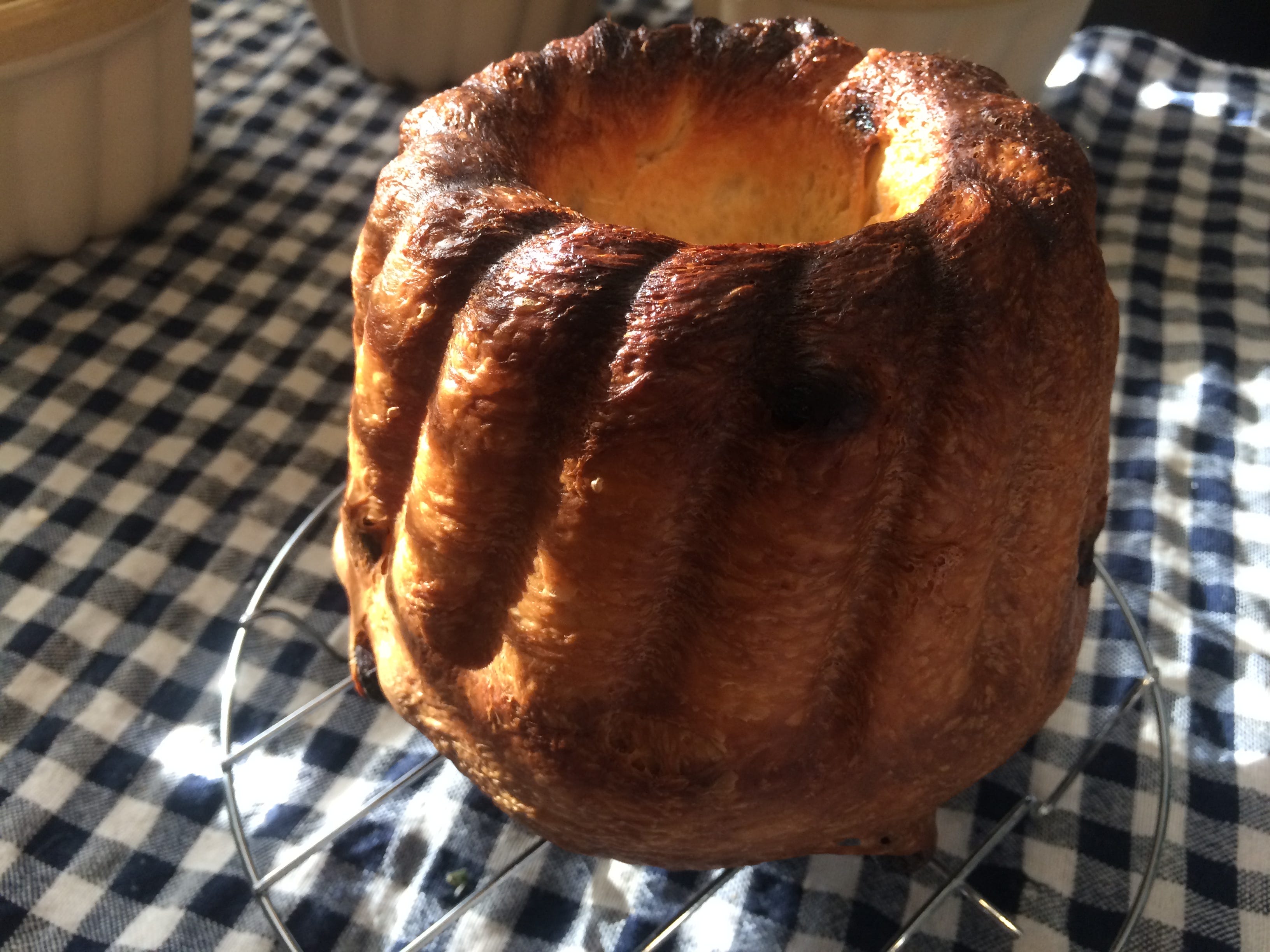 Gallery
Visit our photo-gallery to get a feel for the unique style our customers love.
Orders
We are still building our online-store. In the meantime we take orders via our contact form. Shipping by Japan Post is available throughout Japan, invoices are sent by email after shipping. Delivery by cargo bike is available within 15-20 minutes of our workshop in Nihonbashi, payment is cash on delivery. In-Store pickup is also available.
Bakery Consulting
We also provide bakery consulting with a focus on artisanal baking. With experience in both baking and engineering, our services range from the artisanal to the technical. In particular:


Quality evaluation for all bakery products
Authenticity evaluation for European bakery products, in particular German, French and Italian products
Bakery product troubleshooting
Product conversion to Clean Label
Product conversion to higher hydration
Product conversion to room temperature long fermentation
Development of new artisanal products
Training of staff in artisanal techniques
Evaluation, selection (RFP/RFQ) and procurement of bakery equipment and bakery IT systems, including e-commerce
Custom bakery software development
Professional project management

For a detailed discussion of your needs, please contact us using our contact form.
Reopening [10/2023]
The bakery has reopened at our new location in Nihonbashi. The address is 1F Nihonbashi Hamacho 2-1-5, Chuo-ku, Tokyo 103-0007.
Incorporation [9/2023]
The bakery has been incorporated as a limited company, or Godokaisha (GK) under Japanese law.
Temporary Closure [8/2023]
The bakery is temporarily closed due to demolition of the building in Shibuya. Reopening will be at a new location in Nihonbashi.
Business Holidays [10/2022]
Benjamin will be running a village bakery in Germany during the Christmas season to substitute for the owner who his incapacitated due to hip replacement surgery. The Tokyo bakery will therefore be closed in November and December 2022. Business will resume in January 2023.
New English Language Website is Live [6/2022]
Japanese version still work in progress.
Shiba Oktoberfest Autumn 2022
September 2-11
Our Munich Oktoberfest Pretzels (Wiesnbrezn) will be available at the Zoller Hof Booth.
Hibiya Oktoberfest Summer 2022
July 8-18
Our Munich Oktoberfest Pretzels (Wiesnbrezn) were sold at the Zoller Hof Booth.
Hibiya Oktoberfest Spring 2022
May 20-29
Our Munich Oktoberfest Pretzels (Wiesnbrezn) were sold at the Zoller Hof Booth.
F.A.Q.
Frequently Asked Questions
Can I keep my bread in the freezer?
Yes, bread can be kept in a freezer for about 2 months. It should be placed in a freezer bag.


Should I keep my bread in the fridge?
No, bread will stale faster in a fridge. It is best kept at ambient temperature, either in a wooden bread box, or in an open container covered with a tea towel.

Do you make any bread without fat and sugar?
Absolutely. What we call bread is made without fat and sugar. In Europe, the name bread itself indicates that it was made without fat and sugar. There are only very few exceptions such as raisin bread, fruit bread, milk bread, honey bread and breads for seasonal festivities like Christmas breads and Easter breads. Those are called bread, but contain fat or sugar, or both. Otherwise, if sugar and fat goes into the dough it will be called brioche or cake or pastry, and no longer be considered bread.


I tried German rye bread in Japan before and it was awful: dense and very dry. Some are tasteless, others incredibly sour. Is your rye bread like that?
Very few bakeries in Japan know how to make rye bread. And thus, they get it wrong. German rye bread is indeed denser and tends to have a distinct sour note, but not like the bread considered to be German rye bread in Japan. Furthermore, we use far more water and we ferment our dough very slowly for much much longer than what is usual in Germany. As a result, our rye bread is juicier and has milder acidity than the typical loaf of rye bread in Germany.


Do you make any gluten-free bread?
The term "gluten-free" is misleading and unscientific. It should be called celiac-safe instead. In order for food to be celiac-safe, care must be taken that it does not contain any traces of cereals that contain the allergenic peptides that trigger symptoms in people with celiac disease. Generally, this means completely separate production facilities to make absolutely certain that no contamination can occur. A little residue of wheat in a bowl can make the final product unsafe for celiac sufferers. Since we do not have separate production facilities, we cannot reliably produce celiac-safe products.

Celiac disease is a genetic disease. It affects about 1-2% of the population, varying by country. People with celiac disease must maintain a diet that is free from wheat, rye and barley, about 9% must also avoid oats, and about 1% must even avoid maize. But anyone who does not have celiac disease and has not been diagnosed with a specific cereal allergy does not need to follow such a diet. It has no benefits even if the health-food industry likes to portray it that way. It is nothing but a marketing ploy.

What makes people unwell or sick isn't gluten, but industrial bread. Only celiac sufferers need to follow a celiac-safe diet. Health conscious consumers should look out for bread that has been made with long fermentation and sourdough instead.